What is it?
Each summer The University of Texas Project on Conflict Resolution hosts the Global Ethics & Conflict Resolution Summer Symposium for high school students. This exciting program explores sources of conflict and how to discover effective resolution at all levels, from the personal to the international.  These are leadership skills the future will need from you. 
Experienced professionals and distinguished faculty of The University of Texas at Austin will take you through critical and creative processes to acquire ethical and creative problem-solving strategies, conflict analysis methods, protection from bullies, negotiation skills, and more. Come for the full two weeks, or one of the two weeks. We can't wait to see you!
Click on the links above to find out more and register for the symposium.
What are people saying about it?
"It was the best two weeks of my life! I'm so excited to hopefully attend again."
- Madeline Lavin, Camp Attendee
"Thanks for providing a mind-growing opportunity!"
- Karen Rezai, Parent
"I'm forever grateful for the principles and ideas we were introduced to at UTPCR -- especially on conflict management, facilitation skills, and active listening ability. The debates were also a lot of fun. In addition, the time away from home and with the other campers really led me to self-reflection as I discovered more about myself and the world."
- Zaakir Tameez, Camp Attendee, U of Virginia Student
See for yourself...
This video tells more about the Global Ethics & Conflict Resolution Summer Symposium to a song given to the UT Project on Conflict Resolution by  Willie Nelson.
See highlights of the Global Ethics & Conflict Resolution Summer Symposium. (Video by Omar Alcalla of Universidad Albert Einstein in Mexico.  Omar made the video when he was visiting to learn our curriculum and techniques to take back to Mexico. )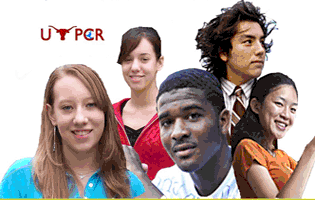 Sunday, June 16 -
Saturday, June 29, 2019