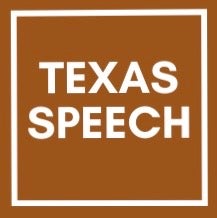 NOTE: All 2021 programs are now completed. We will update this page for the 2022 program schedule starting in January. Congratulations and thanks to all of our students and staff on a phenomenal summer of 2021!
Quick Link: Apply Now for 2021 programs
(Note: only the parent/legal guardian may initiate the registration-- students may not register themselves)
UTNIF Speech & Congress
June 24-July 8, 2021 (main session)
June 24-July 11, 2021 (extended session)
For program information please contact Prof. Brendon Bankey for questions about debate, or Prof. Randy Cox for questions about speech & congress categories.
---
Why do so many students choose UTNIF for the summer forensic education programs? Check out our staff listings or the extraordinary national record of our students to see why!
In the interests of everyone's continuing safety as we near the end of the Covid pandemic, UTNIF 2021 will be digital (and like you we hope it's the last time). We miss having you with us in Austin and introducing you to one of the most gorgeous campuses in the country (we admit that we are biased).
We will continue to offer a curriculum that has fostered student success for over 25 years in service to the speech and debate community. Here are a few details: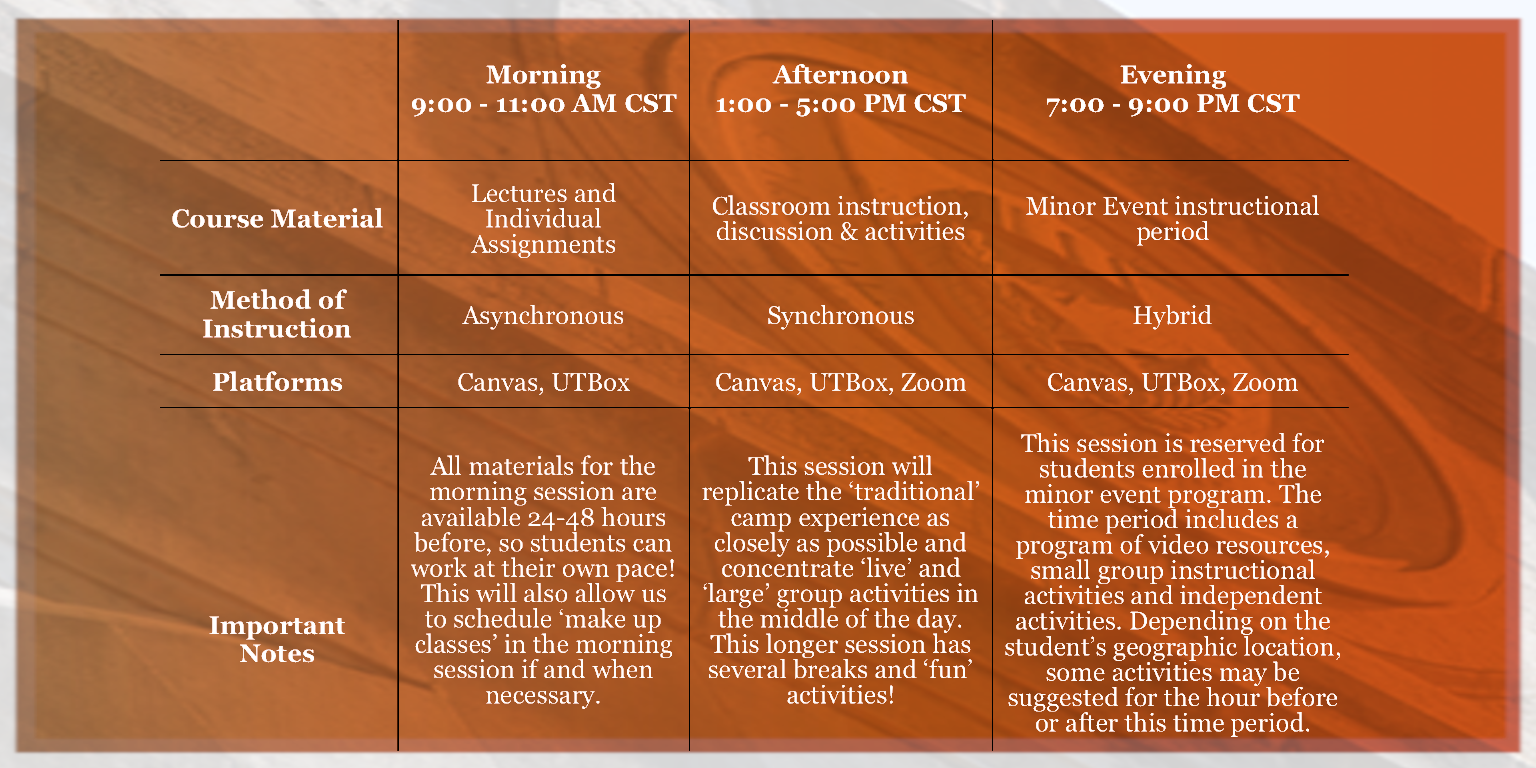 -Curriculum and Programming: Our staff has already successfully deployed our curriculum for the digital environment in 2020. The UTNIF makes maximum use of UT Austin's extensive digital resources for courseware and video capabilities, primarily through the Canvas web-based course platform. Our Digital Curriculum Manager comes to the UTNIF having directed multiple divisions of the camp in previous years, and with 25 years of experience working with digital platforming and content design in educational publishing. Our staff is well-equipped to help students navigate today's challenging educational climate while helping to extend what has already been a superior track record of successes for students at every level of forensic activity.
-Savings: The UTNIF has always been one of the lowest priced institutes of its kind. We continue our commitment to doing what we can to make sure that summer camp opportunities are affordable, and this year is no different. We know that the UTNIF is a public service and are honored for the opportunity to support the speech and debate community.
-Technology Needs: Students should be expected to have access to a computer with steady connection to the internet. We recommend at least a Windows 8 computer with 8 GB RAM and a 120 GB hard drive for storage or most 2014+ models of apple computers. Headphones and a microphone are also required so students can give speeches and participate in lab/group discussion. Some activities will be based on video submission, and performance coaching will require video interaction, so access to digital video is highly recommended (either through computer or through cellular options).
COVID
We continue to follow the news and CDC guidelines in reference to the ongoing COVID-19 Coronavirus pandemic. For guidance on University of Texas procedures related to the disease, please go to:
https://www.utexas.edu/coronavirus
---
The UT National Institute in Forensics was established in 1994, though the University of Texas forensic programs have been operating summer programs and short courses for high school students since the University Interscholastic League was formed out of the Debating League of Texas High Schools in 1913.
One of the oldest student programs at the University of Texas, the forensic program was organized on October 5, 1883 as the Athenaeum Literary Society, which established as its ultimate goal the "training and developing of its members in forensics" through "the awakening of a vital interest in cultural and literary pursuits and the discussion and explanation of current problems." By 1909, the program expanded to pursue national intercollegiate contests by joining the Delta Sigma Rho National Forensic Honorary Society. Archival records show a continuing involvement in collegiate and high school competitions since the 1920's.
We are immensely proud of our faculty and student alumni of the UTNIF!
Overview Videos
Extemp Curriculum Director Ben Gaddis with a welcome and sneak peak at UTNIF Extemp
An overview of UTNIF Oratory & Informative Speaking.
Former Interp Co-Director Abigail Onwunali: Now more than ever, we need storytellers to save the day!
Mike Tristano on the philosophy and design for UTNIF Interp
Director of Debate Brendon Bankey provides a quick overview of the technology infrastructure for UTNIF