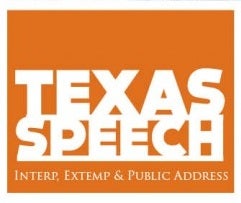 ---
We are wrapping up the 2019 UTNIF speech and congress camps. Thank you to everyone who joined us this year!
---
Applications for the 2020 sessions will be posted here when available.
---
Why do so many students choose UTNIF for the summer forensic education programs? Check out our staff listings to see why!
Main Session: June 27-July 12, 2019
Extended Session: June 27-July 16, 2019
Check out our program information!
Have questions?
Information and FAQ's for parents: UTNIF Admin Information Page
Or contact our Program Coordinator: 
Eric Lanning, 512-471-5518
Eric.Lanning@austin.utexas.edu
---
The UT National Institute in Forensics was established in 1994, though the University of Texas forensic programs have been operating summer programs and short courses for high school students since the University Interscholastic League was formed out of the Debating League of Texas High Schools in 1913.
One of the oldest student programs at the University of Texas, the forensic program was organized on October 5, 1883 as the Athenaeum Literary Society, which established as its ultimate goal the "training and developing of its members in forensics" through "the awakening of a vital interest in cultural and literary pursuits and the discussion and explanation of current problems." By 1909, the program expanded to pursue national intercollegiate contests by joining the Delta Sigma Rho National Forensic Honorary Society. Archival records show a continuing involvement in collegiate and high school competitions since the 1920's.
We are immensely proud of our faculty and student alumni of the UTNIF!