General Information
Application Deadline:  December 1st 2023 (Fall 24 admission)
Application Available:  September 1, 2023
Degrees Awarded:  Master of Arts, Doctor of Philosophy
Part-time Study Available?  YES
Distance Learning Available? NO
Spring Semester Admission?  NO
Estimated Time to Graduation - Masters: Two Years
Estimated Time to Graduation - Doctoral: Four Years
GRE (Optional) - Students can submit scores if they'd like to, but they are not required.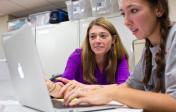 Here's a list of items we want every applicant to seriously consider before they choose to apply to our graduate program.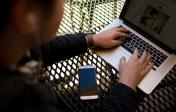 Take a look at the materials and standards required to apply to our program.