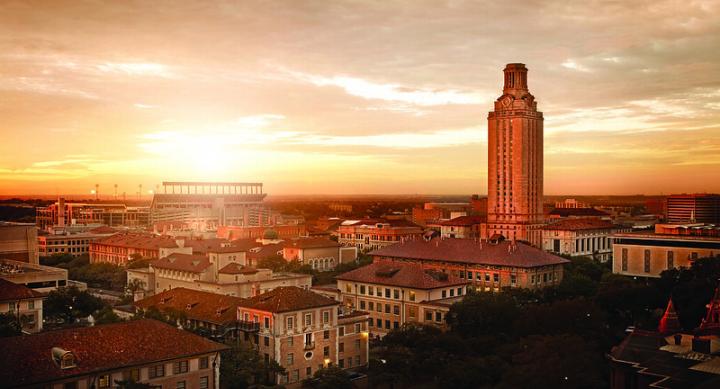 September 23-25, 2022
Austin, TX
Announcing the 2022 OCMC at University of Texas at Austin!
Join us for the annual Organizational Communication Mini-Conference, taking place at University of Texas at Austin September 23-25! The conference will include research presentations by doctoral students on the job market, poster presentations highlighting some of the great scholarship masters and doctoral students are currently doing, faculty-led preconference options, and fun social activities.
Students may submit to present in either a poster session or featured speaker session.
Poster Sessions:
An opportunity for master's and non-dissertating doctoral students to showcase their research and obtain scholarly feedback from faculty and fellow graduate students in an informal setting. To submit for a poster presentation, please prepare an abstract summarizing your work.
Featured Speaker:
An opportunity for advanced/dissertating doctoral students to present their developed research. Featured speakers will have 15 minutes to present followed by 10 minutes of Q&A. This is a great opportunity to practice a dissertation defense and prepare for job talks! To submit for a featured speaker presentation, please prepare an extended abstract summarizing your work.
Both the poster session and featured speaker submissions are due July 1st. Decisions will go out on July 15th.
Register today! All are welcome to attend, regardless of whether you will be presenting. Admission is free to everyone, and meals will be provided. The deadline to register for the conference is August 1st.
Travel Arrangements
As you plan your travel, preconference attendees should try to arrive at the Austin airport by the early afternoon of Friday, September 23rd. Preconferences will begin at 2:00pm, followed by an opening reception at 6:00pm that we hope to see everyone at! The main conference starts early Saturday morning on September 24th. We hope attendees will make every effort to book return flights after 2pm Sunday September 25th to have time for graduate student presentations and farewell lunch. Helpful travel tips and hotel block information will be available on the OCMC website in the coming weeks.
More Details Coming Soon
Check back this summer for more details on the preconference topics, hotel and travel, and schedule of events.