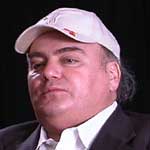 American rhythm and blues offers few examples of devotion the equal of Port Arthur native Clifford Antone's. Not only has Antone been the state's most effective individual in conveying the importance of the music genre, he is generally considered the southwest's most prominent blues promoter and father of the Austin blues scene. Texas music luminaries such as Stevie Ray Vaughan, the Fabulous Thunderbirds, Angela Strehli, Marcia Ball, Jimmie Vaughan, Lou Ann Barton, and Denny Freeman had their starts on Antone's stage, and countless other blues artists have been the beneficiaries of his commitment to the blues for over a quarter century.
Over the years, Antone's has called four locations home, its current address being west Fifth Street, where it continues to present local and national blues, rock and country acts. In July, 1975, Antone opened his original namesake club on Austin's then deserted Sixth Street, the first music club to operate on the strip in years, with Clifton Chenier the opening night headliner. A move to a larger building in north Austin brought R&B greats like Ray Charles, B.B. King and James Brown, as well as country acts such as Tanya Tucker and Hank Williams, Jr. Locating back to the central city on Guadalupe in 1982, Antone's enjoyed its strongest stretch as one time houseband, the Fabulous Thunderbirds, and Stevie Ray Vaughan both met with mainstream success.
Antone's appreciation for music, namely zydeco, country blues and R&B, was generated during his youth on the Texas-Louisiana border. "I had that great Louisiana influence," Antone states. "That is where the only soul left in America is, is down in Louisiana from Port Arthur to New Orleans and Lafayette . . . it's got soul, you know." Antone's spirit has led him to instigate some of the most dramatic moments in Texas live music history. Pairing young talents with veterans, Antone has encouraged teenagers like Stevie Ray Vaughan and Gary Clark, Jr. to sit in with legends such as Albert King and Hubert Sumlin.
Back in the beginning, Antone says he was inspired to open his venue partly by the change in law that allowed clubs to stay open till 2 AM. "As soon as that happened, I decided I was going to make a club and bring blues, straight blues . . . mainly Chicago blues." He has done just that and then some, providing unforgettable shared musical experiences. Not satisfied with the live venue alone, Antone founded an independent record label, Antone's, and opened a record store where he sells a phenomenal collection of vinyl, CDs and posters. But mostly, the recipient of a lifetime achievement honor by the National Blues Foundation is noted for the way he has centered his life around musicians, feeding many, housing others and generally appreciating all those with a like passion for music.
antone from Madeline Maxwell on Vimeo.
"I had that great Louisiana influence. That is where the only soul left in America is, is down in Louisiana..."