Rick Cherwitz Retirement Celebration Event Held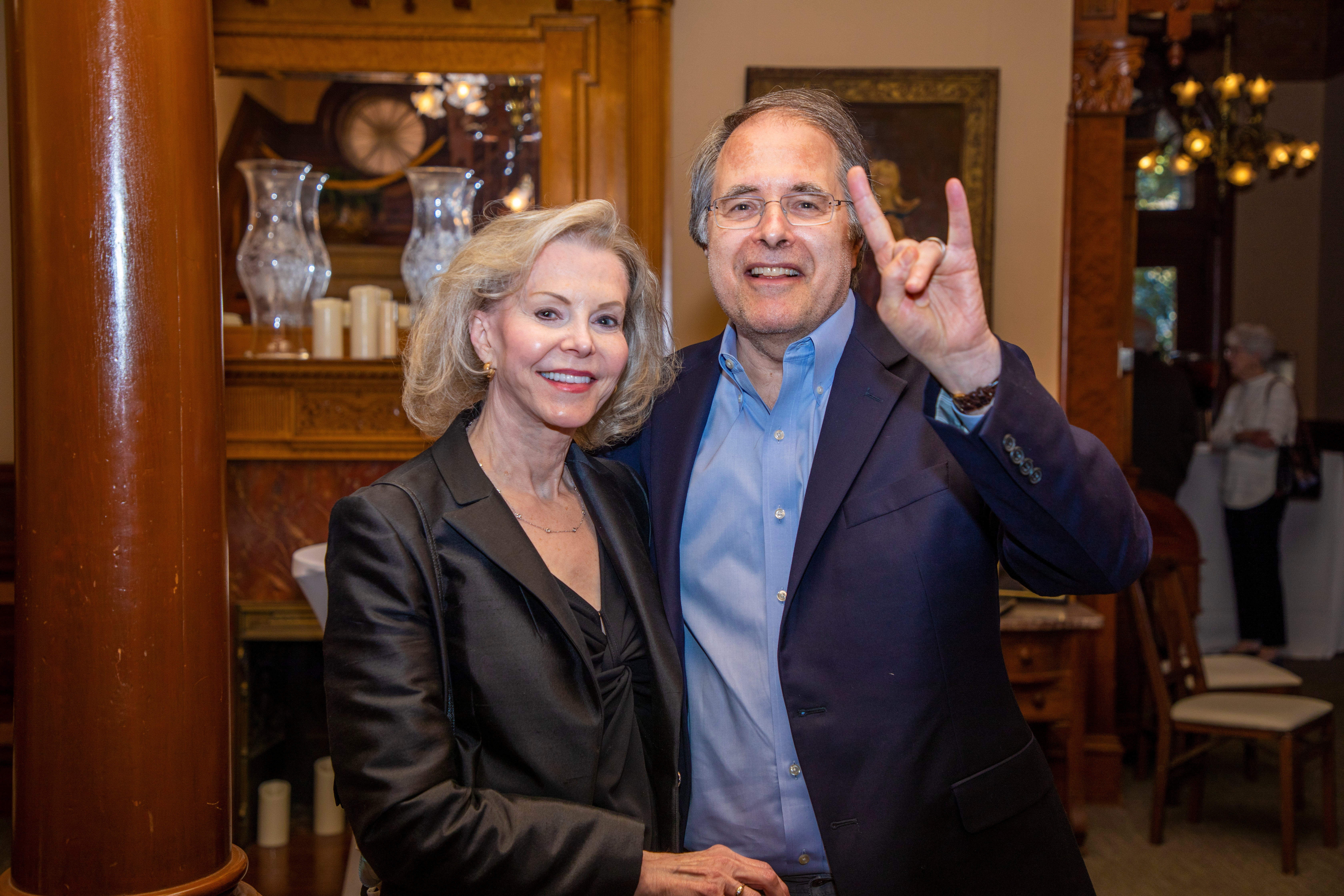 A great crowd of current and former faculty, staff, students, and friends gathered at the Littlefield Home on February 18, 2022 to recognize Dr. Rick Cherwitz. Cherwitz retired in 2019 after 40+ years at UT Austin, but the pandemic had repeatedly delayed previous attempts to hold his celebration. Department staff decorated the house with several pictures and award plaques to help commemorate Rick's accomplishments. Guests were invited to sign a large picture frame for Rick with a photo of the old "SPEECH" sign that Rick kept in his office for many years. A video display also featured pictures of Rick and written notes of congratulations sent in by many who could not attend the event in person.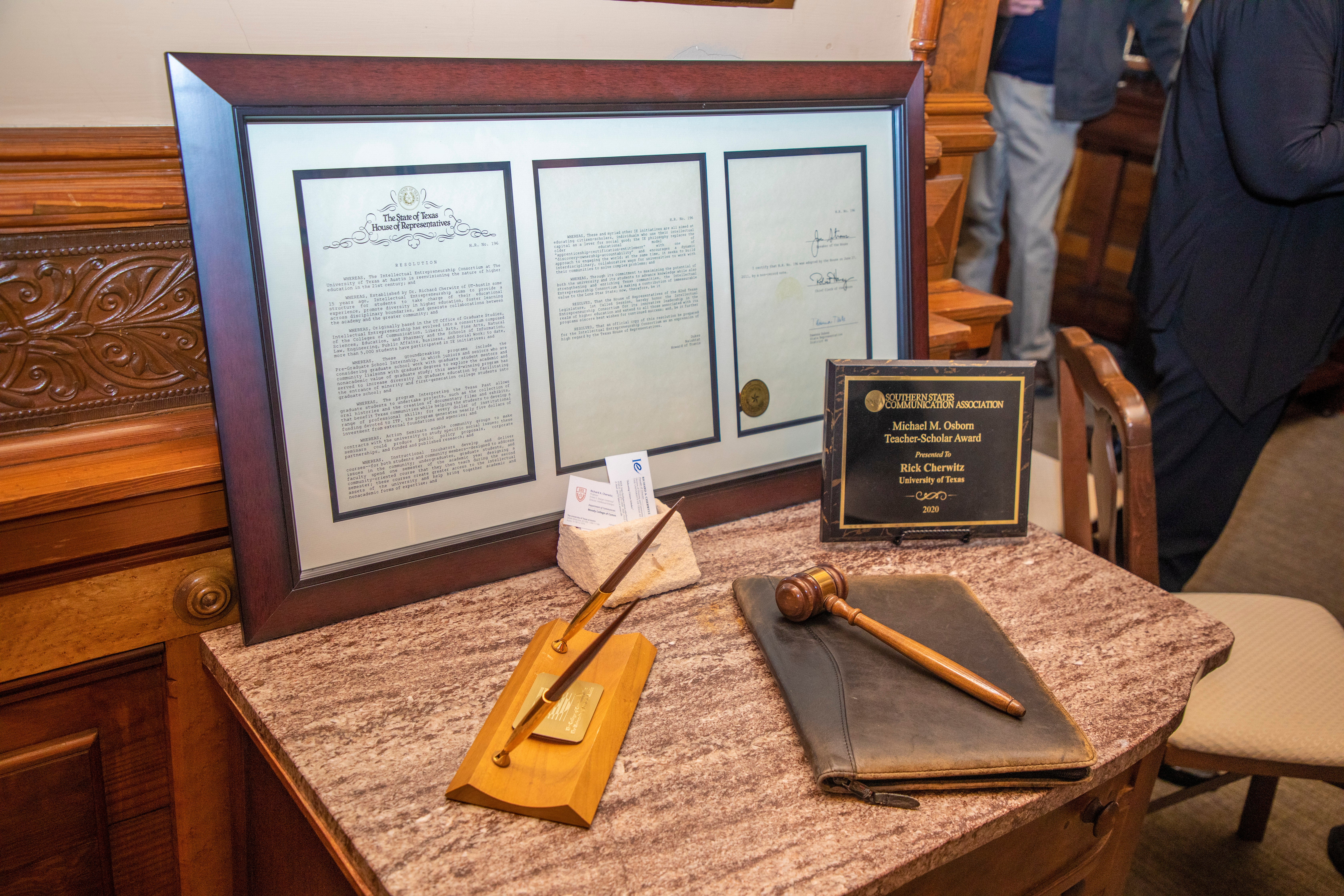 Communication Studies Department Chair Craig Scott kicked off the program and introduced each of the three faculty speakers who delivered remarks about different aspects of Rick's long career at UT Austin: Barry Brummett, Johanna Hartelius, and Rod Hart. The program also featured a video compilation of well wishes from several former students/colleagues—including a song performed by one of Rick's students. Rick and wife Katherine had front row seats to the talks in their honor, and Rick took a few moments afterwards to thank the department staff, the speakers, and all those in attendance for their support over the years.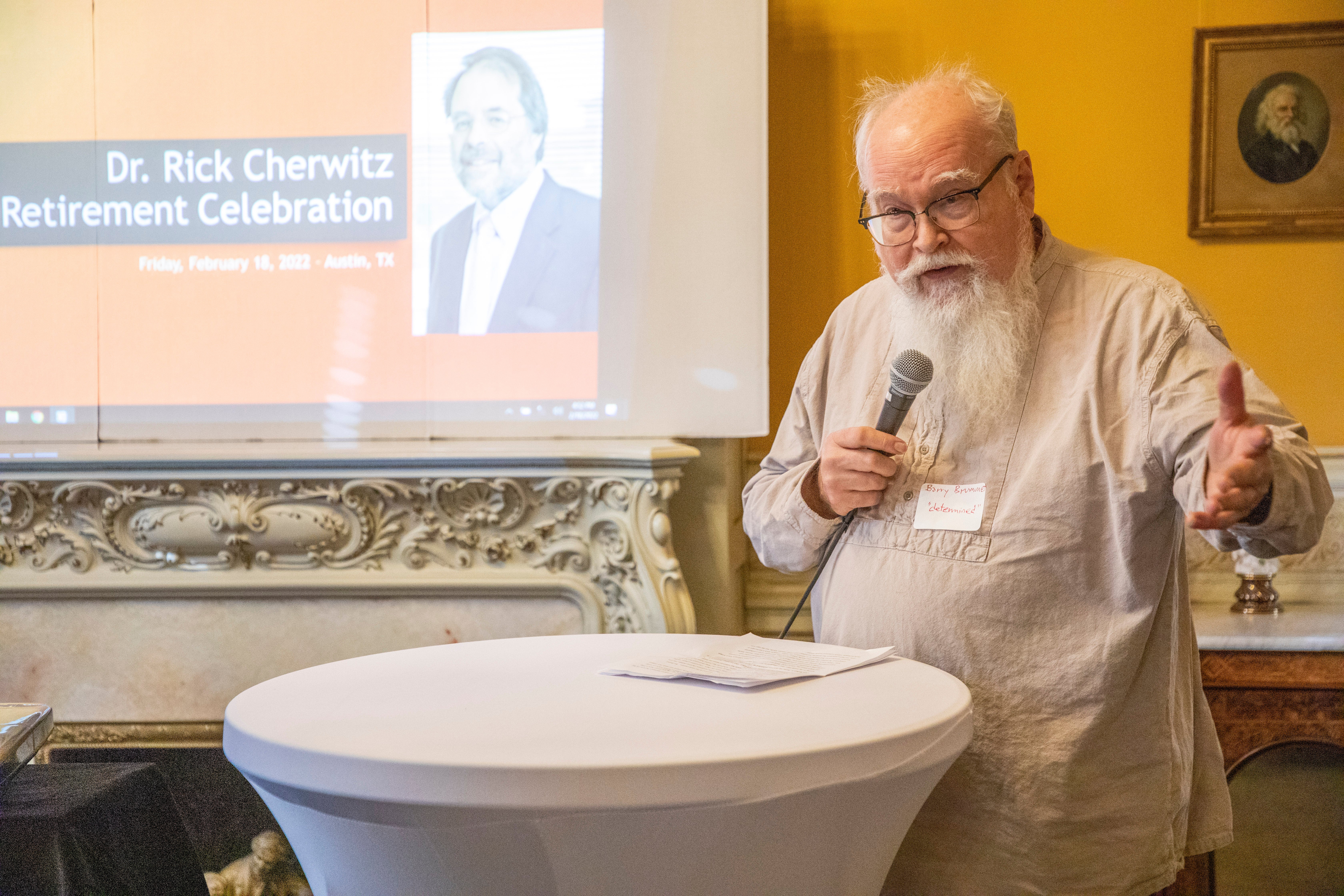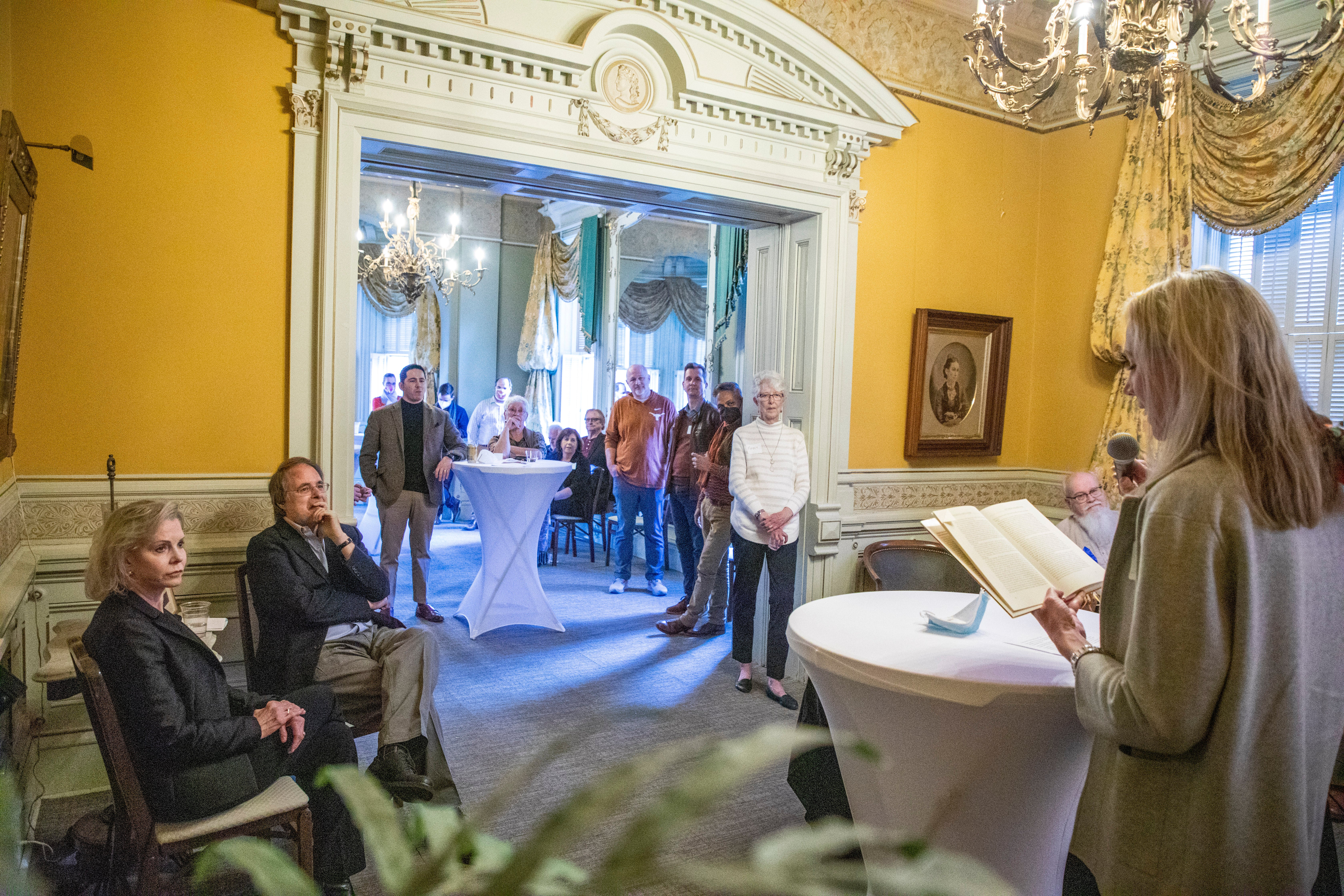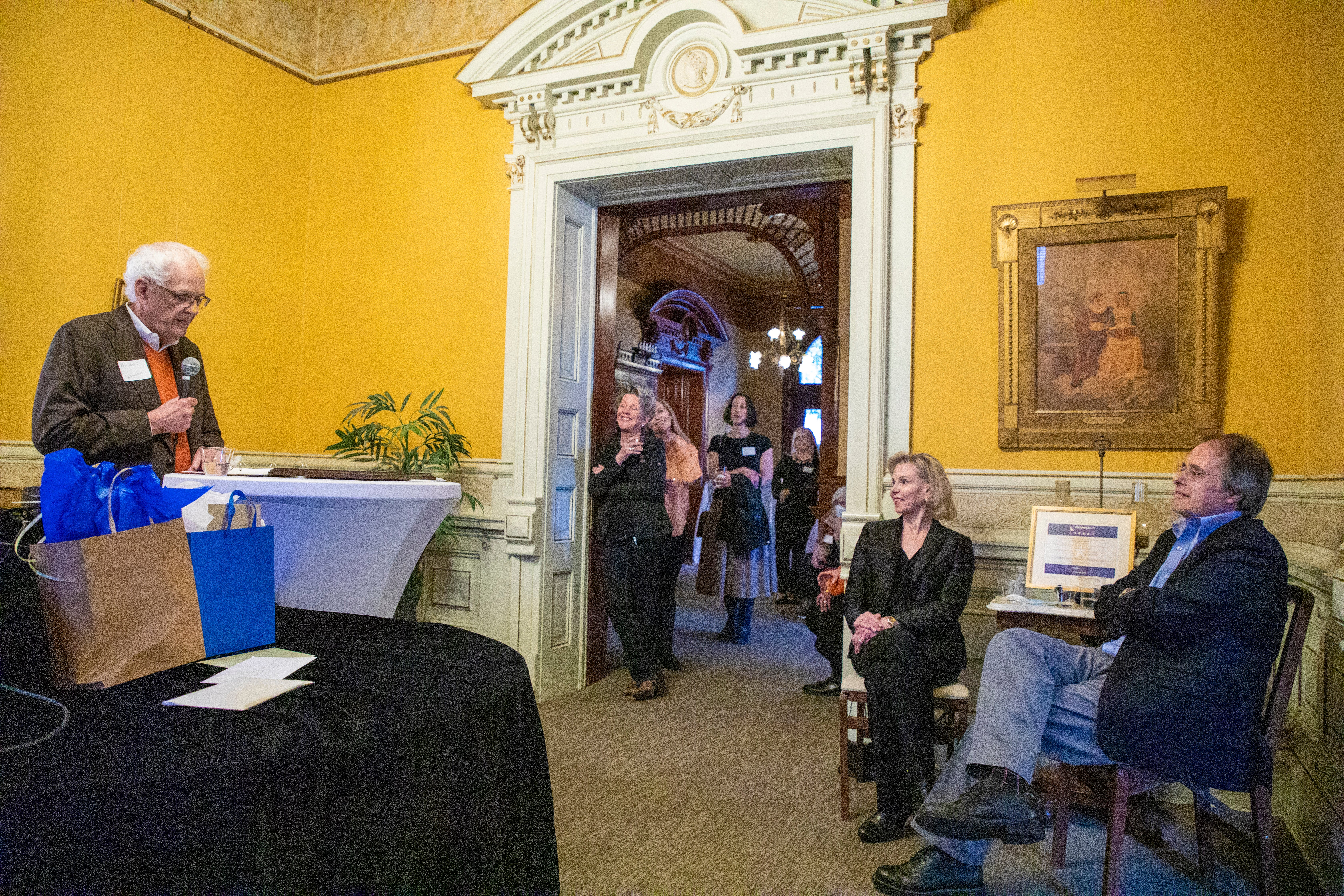 Several speakers commented on Rick's signature achievement at UT Austin: the development of the Intellectual Entrepreneurship (IE) Consortium. As part of the program, a plaque was presented that will more permanently recognize the important role that the Intellectual Entrepreneurship program has played at UT Austin. That plaque will be part of a future honor wall in the department and it begins with this quote from Rick: "IE is a way of conceptualizing and discharging the mission of the 21st Century university to deploy and configure resources in a world whose challenges require flexible, organic and sustainable approaches to education capable of transforming lives for the betterment of society."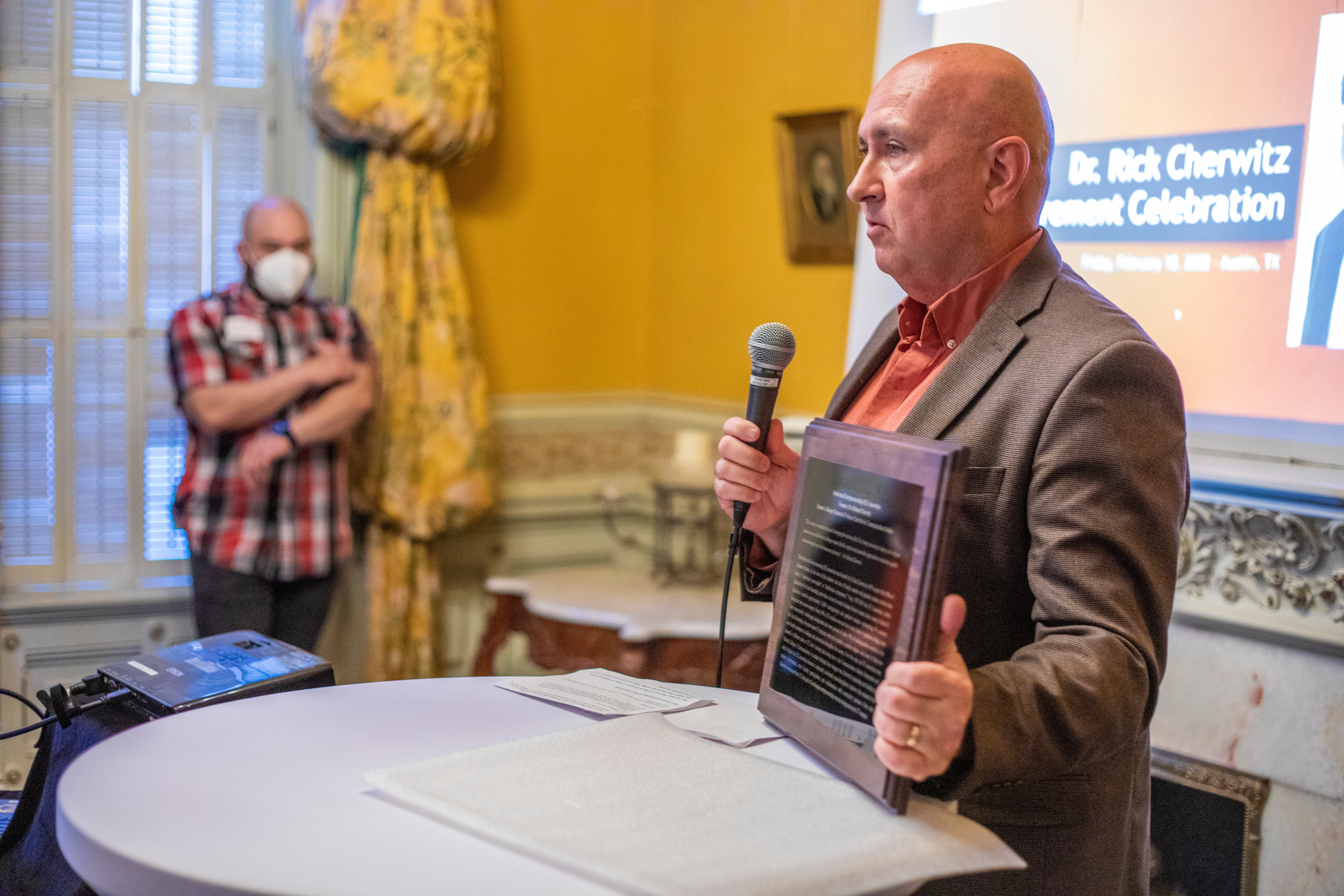 The department is forever grateful to Rick for all that he has given UT Austin, our department, and the many students whose lives he touched. We would like to thank Mark Rogers and Marc Spier for their help with video editing and photography for the event.