Meet Fernando Cereceres
Where are you from?
- "El Paso, TX"

What grade are you in? What is your graduation year?
- "Senior; Spring 2024"

What is your major and why did you choose it?
- "I am a Political Communications/History major and Law, Justice, and Society minor. I chose my majors/minor because I'm fascinated by the law and how we engage with it through history and language/communication. I also love asking rhetorical questions and analyzing why people—especially those in positions of power—say the things they say."

What's your favorite Moody class you have taken?
- "Probably Decolonizing Communications with Dr. Stacey Sowards. The class taught me so much about (de)colonial rhetoric, theory, and history. Shout out to Dr. Sowards for also being a phenomenal professor and mentor!"

What are you involved in on campus?
- "I'm the captain of the Texas Speech Team, Moody College Success Scholars (MCSS) Mentor, and Political Advocacy Intern for UT's Queer and Trans Black Indigenous Person of Color Agency (QTBIPOCA)."

Where is your favorite place in Austin? (Can be restaurants, activities, parks, etc.)
- "I love coffee hopping, so one of my favorite spots in Austin is Cosmic Coffee/Beer Garden. It's has a gorgeous outdoor venue and it's right in front of Crux Climbing Gym where I also like to climb!"

Where would you love to travel to next?
- "I would love to visit Costa Rica! Their rainforests/national parks are absolutely stunning and I can't wait to experience them in person."
What's your Instagram handle?!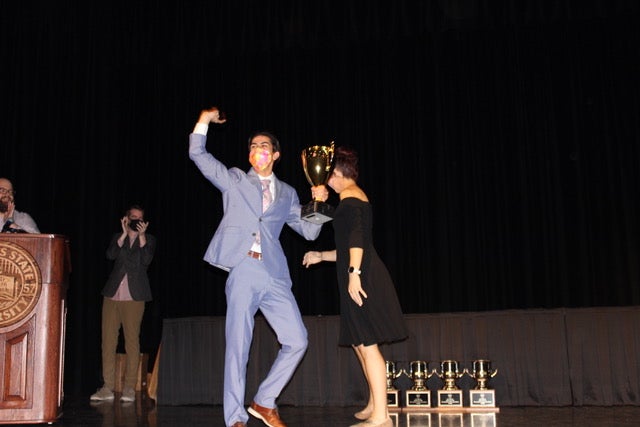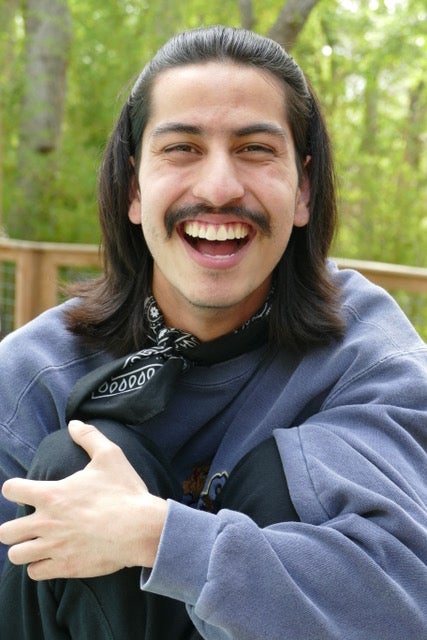 Fernando Cereceres