Each year the International Communication Association (ICA) grants the status of Fellow to scholars who have made distinguished contributions to the field of Communication. To be considered, candidates must be nominated by ICA members based on a documented record of outstanding scholarly achievement and secure a majority vote from ICA's current Fellows. The class of 2023 includes Craig Scott, professor and chair of the Department of Communication Studies. Scott joins a sizable list of other CMS faculty who have been selected as Fellows of the ICA: John Daly, Shiv Ganesh, Rod Hart, Mark Knapp, Talia Stroud, and Anita Vangelisti.
Highlighting a long list of papers selected for presentation at the conference were the following works selected for top paper panels:
Roselia Mendez Murillo:

Extending Past Theorizing on Relational Maintenance by Exploring the Lived Experiences of Separated Latina/o/x Immigrant Families. Top Four Papers in Interpersonal Communication.

Moo Sun Kim:

User Comments as a Public Opinion Cue? How Argumentative User Comments Play an Additional Role of Persuasive Messages. Top Papers in Mass Communication.

Mackenzie Pike and Braidyn Lazenby:

"My Relationship With My Partner Is More Important Than One Line Call": Multiple Goals in Dyadic Sport. Top Student Papers in Sports Communication.

Yating Yang:

Communication Goals Behind Health Advice: Comparing the Influence of Adult Attachment on the Perceived Importance of Communication Goals in Various Relationships. Top Papers in Language and Social Interaction.
In other recognition from the conference:
Keri Stephens's co-authored paper was the most cited article in Management Communication Quarterly published in 2022: Collective sensemaking around COVID-19: Experiences, concerns, and agendas for our rapidly changing organizational lives (vol. 34, pp. 426-457).

Several CMS faculty were also in ICA leadership roles at this year's conference, including Mike Butterworth (Sports Communication), Keri Stephens (Mobile Communication) and Shiv Ganesh (Chair of Membership and Internationalization).

The Texas reception was very well attended. Shiv Ganesh, Cassidy Doucet, and Olivia Gellar were among those from CMS who had a role in helping with that event (which was co-sponsored by CMS).
Congratulations to all who received special recognition at this year's conference of the ICA!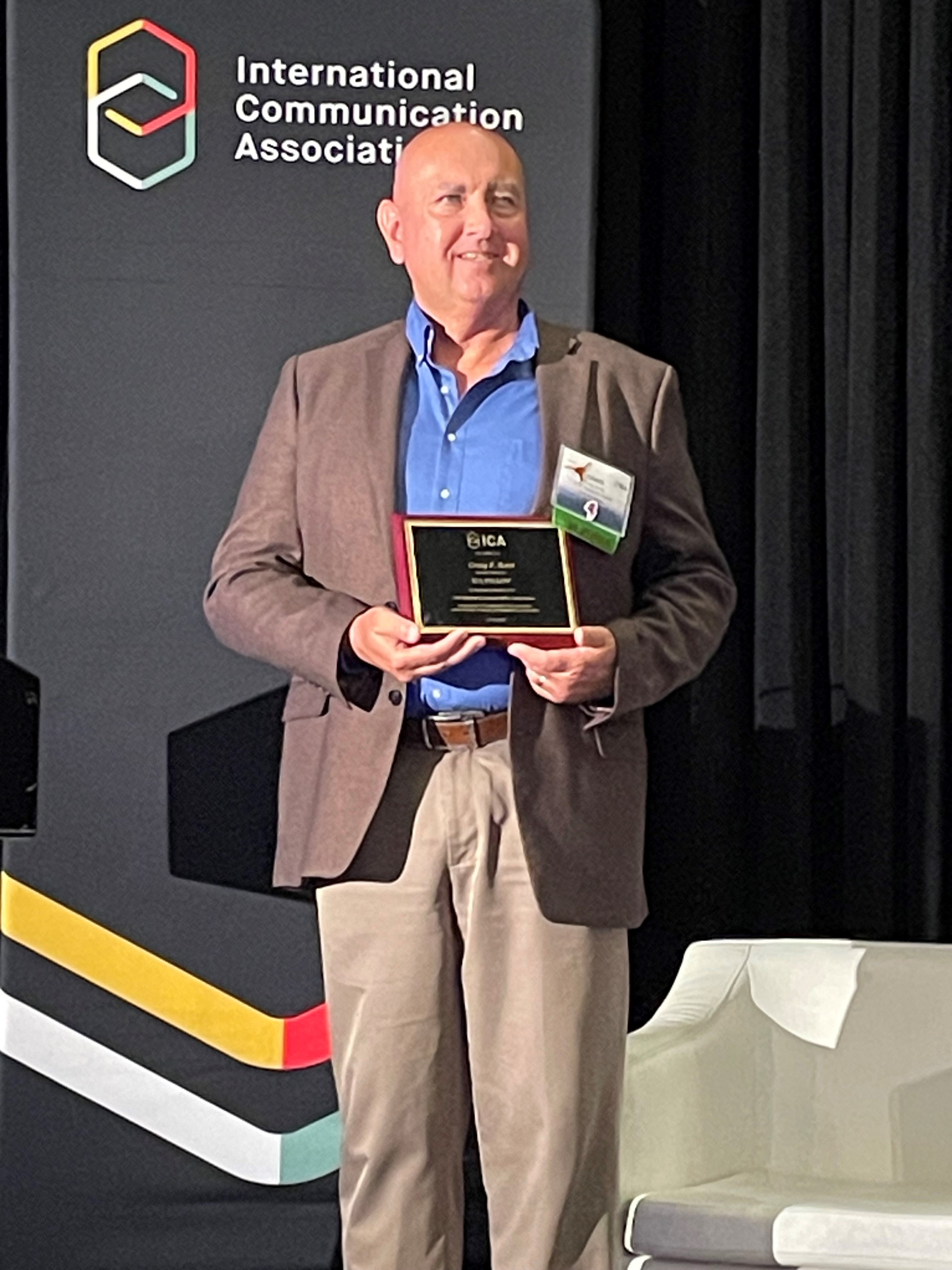 Newly selected Fellow to Scholars: Craig Scott