Desai and Kashyap Finish 2nd in Field of 122 Teams!
Texas Debate experienced great success at the intercollegiate policy debate season opener hosted by Northwestern University. Texas traveled 5 two-person teams to the competition, which included 41 schools from 21 states. The Texas team of Het Desai (Coppell HS, '24) and Arnav Kashyap (Coppell HS, '25) placed 2nd overall in a field of 122 teams. Desai/Kashyap had the strongest performance at the season opener of any Texas Debate team in the past twenty years. They advanced to elimination debates as the 3rd overall seed, scoring preliminary debate wins over teams from Samford, Wake Forest (23rd seed and 11th seed), Binghamton, and Harvard (10th seed). In elimination debates, they defeated a hybrid team from Dartmouth/Penn (30th seed), Dartmouth (14th seed), Emory (6th seed), and Harvard (10th seed) before losing on a 2-1 decision in the final round to Wake Forest (4th seed). After preliminary debates, Arnav was individually recognized as the 2nd-place speaker and Het was recognized as the 3rd-place speaker.

Desai and Kashyap's successful outing reflects their sustained success as a partnership. Now in their third season as teammates, Desai and Kashyap have maintained a top-15 national ranking as a partnership. They finished the season ranked 14th in 21-22 and finished the season ranked 9th in 22-23. Desai and Kashyap have had two runs to the Sweet Sixteen of the National Debate Tournament (NDT) and have made it to the Elite Eight of the Cross-Examination Debate Association (CEDA) national championship. Additionally, Desai won the CEDA tournament as a first year with program alumnus Zach Watts (Dallas Jesuit, '21), achieving Texas Debate's first and only national championship in program history. Desai/Kashyap's 2nd place finish at Northwestern is their most successful showing at a major national competition in their three seasons as a partnership.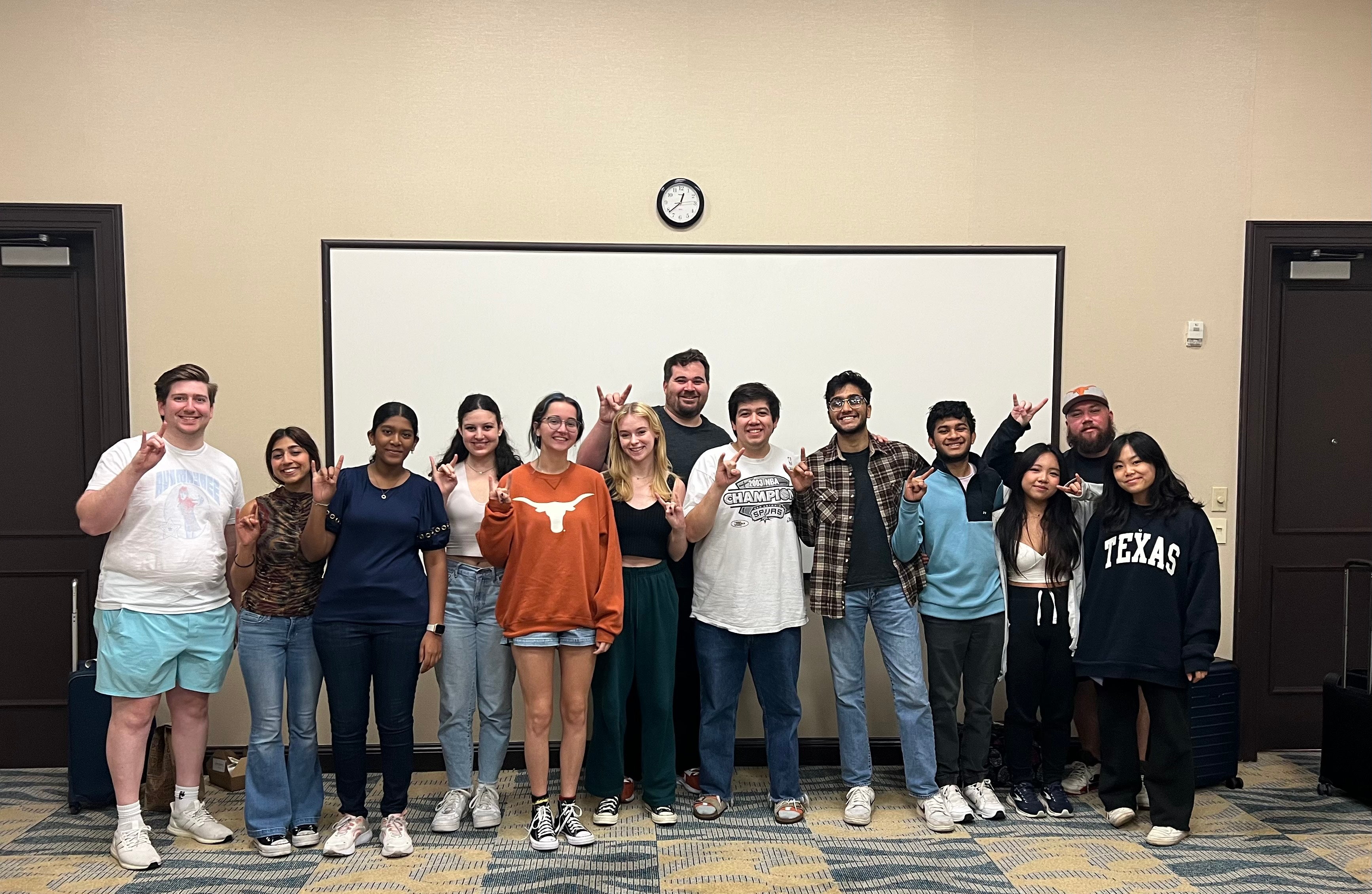 Overall, the entire program had a successful weekend. All five teams finished with at least an even number of wins and losses. First years Alexandrea Huang (LASA, '27) and Natalie Stone (Winston Churchill HS, '27) won four of their debates, notching wins over Emory, Michigan State, Southern California, and Baylor. Three other teams won three debates. Ralph Anderson (Winston Churchill HS, '25) and Isha Bhasin (James Logan HS, '26) scored wins over Emory, Gonzaga, and Kansas. Lindsay Jade Feinstein (Greenhill, '26) and Keerthi Chalamalasetty (Coppell HS, '27) scored wins over Iowa, Michigan State, and Cal-Berkeley. Claire Davis (Winston Churchill HS, '27) and Esther Liu (Wichita East, '27) scored wins over Oklahoma, Michigan, and Emory. Texas Debate's team success is particularly promising because three teams—Huang/Stone, Feinstein/Chalamalasetty, and Davis/Liu—competed at their first ever intercollegiate policy debate competition.

Texas Debate has an exciting first semester calendar ahead. We will have several teams traveling in mid-October to the University of Houston for a regional competition. Unfortunately, Desai/Kashyap had to recently decline an invitation to attend the historic Kentucky Run for the Roses, a yearly round robin for the top seven teams in a country, to focus attention on their coursework. They will be back in action at Harvard University at the end of October. The semester will conclude at Wake Forest University in November, which is traditionally the largest first-semester invitational tournament.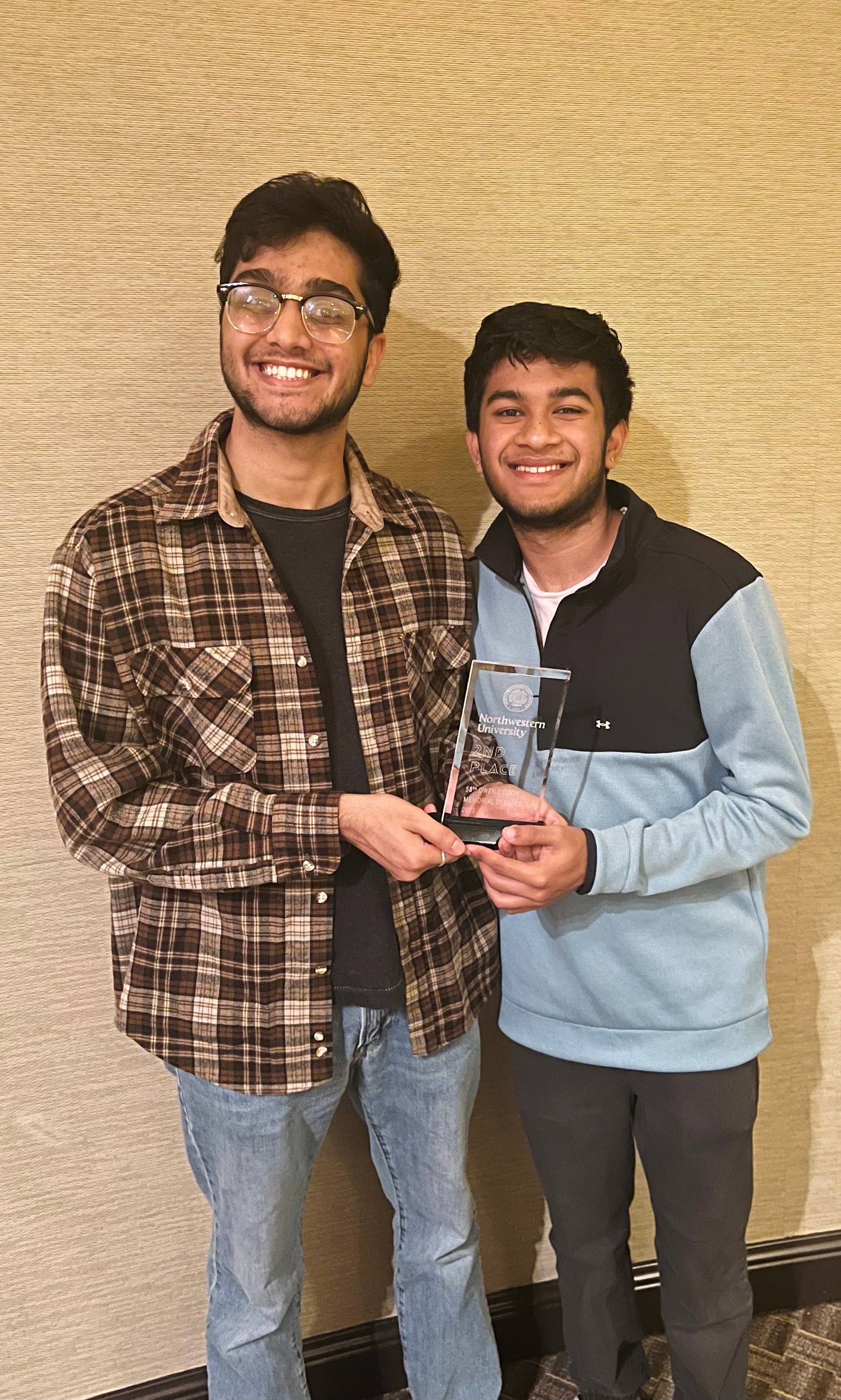 Het Desai (Coppell HS, '24) and Arnav Kashyap (Coppell HS, '25)