International Association of Business Communicators Student Chapter at Moody College of Communication

What is it?
The International Association of Business Communicators (IABC) enables a global network of communicators working in diverse industries and disciplines to identify, share, and apply the world's best communication practices. IABC is recognized as the professional association of choice for communicators who aspire to excel in their chosen fields.
The organization works to advance the communication profession, create connection and develop strategic communicators.
What are the benefits?
Get insights from communication leaders around the world and supplement your academic education with practical training to get your career started.
Tap into IABC's network of global members to help you transition from school to professional life.

Receive the same benefits offered to professional members at an 80% discount.

Find out what it takes to enter the world of marketing, PR, corporate communication, advertising, HR, external communication, government relations and more!
Will being member help build my resume?
Yes!
Gain recognition by entering your communication plan in the student category of the Gold Quill Awards. This award recognizes young talent, rewards excellence and showcases some of the best communication work from university students around the world.

Become a chapter leader and develop your knowledge of marketing, finance, project management, event planning and public speaking. Add these skills to your r

 

sum

and get your ideal job!
What will you do?
Enhance Your Knowledge
Stay up to date on the latest industry trends with IABC's online magazine, Communication World (CW).
Research your next project using IABC's extensive online library of books, articles and case studies.

Solicit professional advice from your professional chapter.

Participate in webinars, conferences and workshops led by industry profession
Access the Hidden Job Market
Get insider advice on companies, job types and available positions at IABC's online Job Centre. Take advantage of IABC's global network to find internships, meet potential employers, find a mentor and fine-tune your interviewing skills.

Following graduation, student members qualify for a transitional membership. Transitional membership offers the same benefits as professional membership at a reduced cost.
Who is eligible?
All student regardless of major can join (there are no GPA or specific academic major requirements to join). However, you will need to provide the following when applying (see application link below):
A student ID (email a copy)
AND
One of the following:

Copy of a recent transcript with name of the institution, name of the student, and a date including the year

Copy of a class schedule provided by the Registrar with name of the institution, name of the student, and a date including the year

Copy of a receipt for tuition payment with name of the institution, name of the student, and a date including the year
Interested in joining?
Click link to complete the online membership application. 
The student membership fee of $49 is due at the time of your acceptance. 
Email us at iabcutpresident@gmail.com once you have supplied IABC with all requirements. Be sure to include a screenshot with your IABC membership acceptance and we will add you to our chapter.
Questions?
Contact the IABC chapter at iabcutpresident@gmail.com
Learn about upcoming meetings, chapter events, and annual conference information on our Instagram: @iabc.utaustin
Please visit the national IABC website for additional information. 
Current IABC Chapter Officers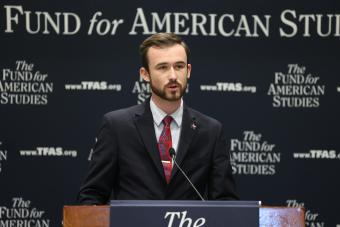 Carter Moxley - President
Bio: Third-Year Government and Corporate Communications double major with a minor in Business and Public Policy. Currently, Staff Assistant to Texas Senator Kevin Sparks.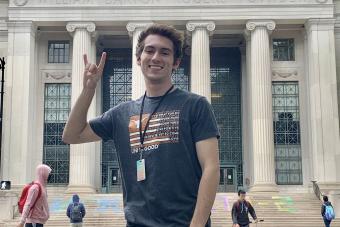 Preston Cook – Vice-President
Bio: Third-Year Management Information Systems major and Teaching Assistant at McCombs School of Business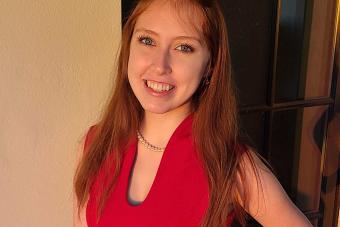 Jordan Leighty – Secretary
Bio: Third-Year Advertising major and Spanish minor. Currently, Co-Chair of the Young Conservatives of Texas at UT Austin.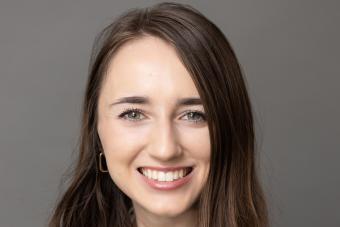 Sydney Baker – Treasurer
Bio: Second-Year Political Communications major at Moody College. Currently, Legislative Aide to Texas Senator Lois Kolkhorst and Communications Coordinator for Carson's Crew Inc.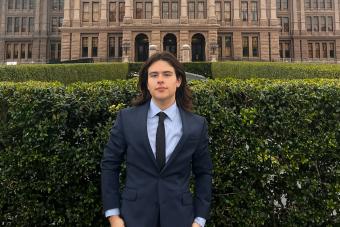 Jonathan Herrera – Clerk
Bio: First-Year Plan II Honors student with the College of Liberal Arts. Currently, Legislative Intern for Texas Senator Kevin Sparks.
Faculty Advisor